If you haven't found it anywhere else, you may find it here
Serving Mercedes & BMW Owners Since 1981
We have provided genuine, OEM, and quality aftermarket parts since 1981. Our best seller is therefore our over 50 years of knowledge and expertise that we are eager to share. Please note who we are and what we offer.
WHAT EPS IS NOT: EPS is not your average auto parts store with a full parts searchable catalogue that has something for every car.
WHAT EPS IS: EPS is a massive inventory of genuine, NOS, NLA, rare and hard to find auto parts for cars classic to modern, specializing in Mercedes-Benz and BMW. This inventory has been acquired through purchases of new old stock and closed shops and warehouses, and in many cases may no longer be available in other places. Adding to the uniqueness of our catalogue are our low prices and quality brands, both of which are better than can be found in most places.
What is seen here represents less than 2% of what we have in storage, so please feel free to contact us for inquiries or consultation on repairs.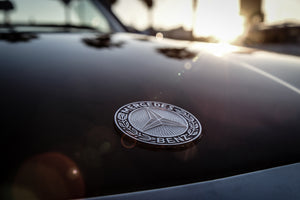 Classic & Modern Mercedes-Benz & BMW Auto Parts| Genuine, NOS, NLA
Audi, Porsche, Volvo, & VW Auto Parts| Genuine, NOS, NLA
Swedish, American, British, Japanese, Misc.